We've always had a black frame sunglasses with us and it's about time you realise it's worth it. Summer is here and you need to get your sunnies out. Summer is all about the lazy pool days, fun beach days and relaxing vibes. It is also about fashion, people go crazy over pairing their outfit in perfect coordination of the summer palette. From funky and bubbly light colours to dark colours, summer is all about bringing the vibrancy back in the hot and humid days. There are thousands of ideas running in your mind to create the best summer ensemble that's refreshing and sophisticated. 
Sunglasses, as we know, are one of the principal accessories for the summer, they need special attention. What sunglasses work best for most of your outfit? It's none other than black sunglasses, it's got all that you need. Instead of going for a thousand different shades, get one type that offers originality and elegance.
Goes great with Most Outfit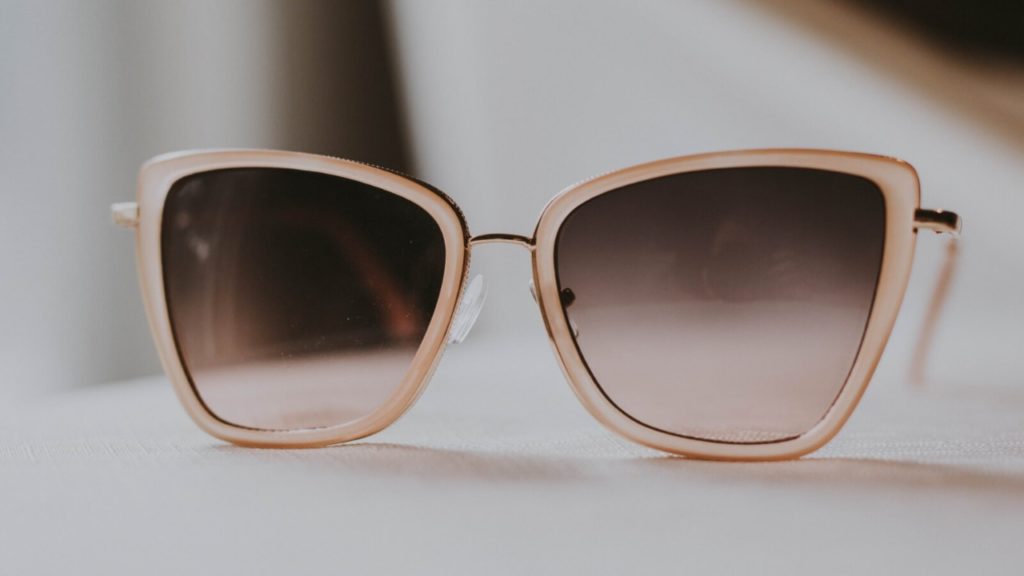 Yes, Black frame sunglasses go smooth with all the major colours in the palette. It's completely adaptable to all bright or light shaded outfits and still manages to highlight your eyes. Black is simply irresistible or unavoidable, you can't avoid its volume worthy presence on every type of outfit you wear. Whether you are styling them for office or going for a fun picnic with your friends, they'll make you stand out in the crowd. You can lose the worry or exhaustion of aligning clothes and then matching your accessories with it because your black sunglasses just flow with everything.
Suit every age group
It's very appropriate to dress your age, though there is nothing wrong with not doing so. Unless you want to create a powerful and trustful look in front of your juniors or seniors, you need to carry yourself accordingly. Dressing your age doesn't mean that you have to restrict yourself from wearing what you like and opt for boring things just to seem more neutral. It simply means to wear things that make you feel comfortable. It's the instinct of an older or younger person to wear what they feel at the moment. People want to push their boundaries and keep things interesting with the new change with their age. There's nothing better than black frame sunglasses, it doesn't put a tag of age. You can wear them when you are in your 20's and sit beside your dad also wearing the same in his 50's. It's a versatile colour that complements all skin colour and age groups.
Neither to Bold or Subtle
When we style our look, we want to look fashionable but not by showing that we are trying too hard. Fashion should speak for itself, you don't need to add extra glitter or vehement texture to scream loud in front of people's faces. Many times we want shades that are neither too loud and outrageous like the trendy neon colour floating around. Nor do we want any sunglasses that almost feel invisible on your face, you want people to feel its presence. Then black frame sunglasses is what you need at the moment. It doesn't showcase any loudness with its colour nor it's too sober, it's like the right amount of design and colour you need to make people's heads turn effortlessly.
Suit all tints and makes you look attractive
There are many times when you see the tints and the frame looking odd or weird colour coordinated. The relationship of frames with tints need to be in perfect sync with each other so that it adds volume to your look altogether. If you have your black sunglasses with you but want a pop of colour in them, get your sunglasses lenses replacement at Specscart. Black frame sunglasses, on the other hand, complement all shades equally, nothing seems out of place. Tints like brown, grey, black, green, yellow, orange and many others, all tints get the perfect borderline. It's very dynamic on every face shape and complexion while making you look attractive. Black sunglasses bring out the cool and the mysterious look which makes you even more charming. Paint this summer in whatever shade you want.
Buy mens sunglasses at Specscart with a free coating of anti-glare, anti-UV, anti-scratch and Impact resistance. All the lenses are polarised sunglasses and equipped with anti-reflective and UV 400 X-PRO for enhanced protection and glare removal for great visual clarity. Get them with free shipping and 30 days free return. 
Author Bio: I'm Jaylin: SEO Expert of Leelija Web Solutions. I am a content manager and the author of freeopenbook.com and a full-time blogger. Favourite things include my camera, travelling, caring for my fitness, food and my fashion. Email id: editor@leelija.com